Cage Gear prides itself on employing some of the best technicians and engineers the industry has to offer. When it comes to on-site assistance and emergency breakdowns, we answer the call 24/7.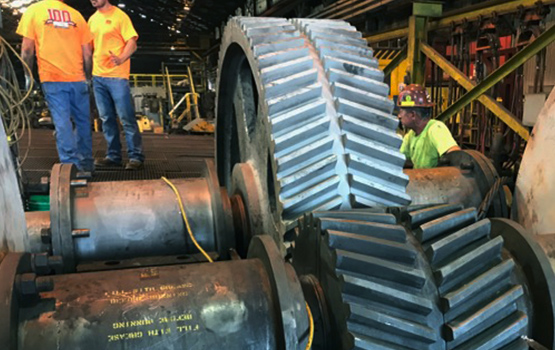 Field Services for Industrial Gears
Cage Gear offers a wide range of on-site services for gear maintenance, including:
Experienced technicians and engineers for planned or emergency repairs

Predictive and preventative maintenance

Recommendations for future maintenance and inspections

Borescope condition reports

Condition assessment of critical plant equipment
Our borescope program creates in-depth analysis for preventive maintenance
Cage Gear is very proud of our borescope program. Equipped with the latest borescope technology, we are committed to giving our customers the most detailed and informative analysis reports in the industry. Borescope analysis is a valuable tool when it comes to preventing critical failures and costly downtime. Please click below to see a Cage Gear sample borescope report.