A worn cable drum or sheave doesn't always need to be discarded or replaced. Contact Cage Gear to have equipment evaluated. Broken equipment is often a candidate for refurbishment allowing a significant amount of time and money to be saved without compromising safety or function.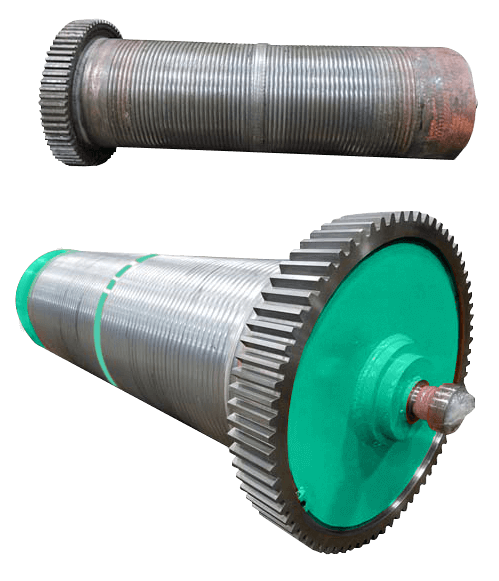 Crane Equipment Services
Cage gear offers many services for the manufacturing, servicing, and repair of your crane equipment, including:
Cage Gear can repair and manufacture cable drums up to 75″ in diameter and 200″ long.
Types of Crane Equipment Serviced
Cage Gear manufactures and services the following crane equipment:
Bridge drives

Trolley drives

Hoist drives

Cable drums/rope drums

Wheels

Sheaves

Paper roll grabbers

Coil grabbers